Only by close contact can one jinx a newborn. That is why it is recommended to protect the crumbs from prying eyes the first few months of life.
It should be remembered that not only envious glances, evil words or bad thoughts can jinx a newborn, but also casually cast praise.
Therefore, suspecting something was wrong, it is necessary to assist the kid by reading a prayer over him. Unfortunately, not everyone understands that prayers should be read in the language we speak in everyday life.
It enhances the energy of words and improves the result.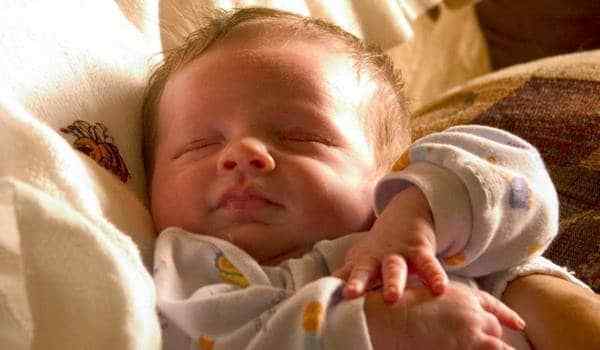 We give you clear prayers that can really help the baby if you read them sincerely, putting all your soul into every word. In this case, as an additional means, holy water can be used, which needs to wash the child.
The texts of the prayers may vary slightly. The main thing is that every word be filled with your desire to help the child and protect him from any influence from outside, which he still cannot resist.
1. The first version of the prayer
"In the name of the Father, and of the Son, and of the Holy Spirit, amen. Pure sky water! Protect my child (name), save him from misfortune and save him from every eye, whether he is abandoned at a good or bad hour.
Let neither feminine, nor masculine, nor childish, nor black gypsy, nor Ulugur oblique, nor hateful, nor envious, nor verbose glance harm him. Amen, Amen, Amen. «
2. The second version of the prayer
"In the name of the Father, and of the Son, and of the Holy Spirit, amen. Protect, Lord. Save, Lord.
O Lord, protect my child (name) from the evil eye. Let him not be afraid of black, brown, gray, green eyes of men or women, girls, boys or children.
Let it be unavailable for different thoughts and changes, from gossip and talk, but from different evil people. I do not pronounce these words, the Holy Mother of God utters them with the fingers and mouth of her own Holy Mother with all her Holy Spirit.
Amen».