The magical properties of mirrors were first noticed during the Middle Ages. And since those times, these attributes are widely used in conducting a variety of magical rites.
With the help of a mirror, you can enhance the directional love spell.
Any love spell on the mirror has great power. Therefore, it is necessary to use very carefully ceremonies in which mirrors are used.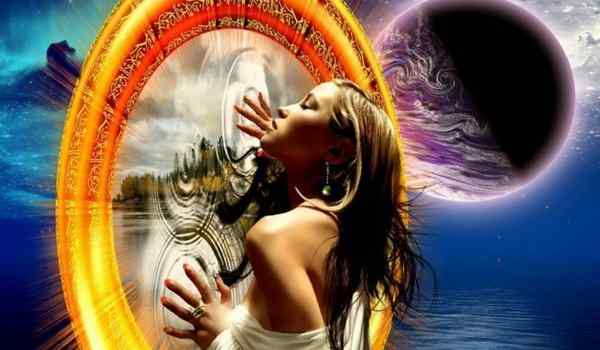 Both black and white magic offer a huge amount of rituals that can charm a loved one. Therefore, it is easy to choose a ritual that best suits a particular situation.
For a strong ritual you will need to use:
Three church candles, pre-sanctified in the church;
Two small mirrors, so that they can be installed on the table.
This ritual is allowed to perform in any moon phase with the exception of the new moon. As for the time of day, the rite is held immediately after midnight or immediately after sunset.
It is important for the rite to retire in a separate room in which, take care of the creation of complete silence. To do this, turn off all communication devices and remove pets from the room.
For the ceremony to be effective it is important that no one and nothing interfere with its conduct.
But to start the ceremony it is necessary to open a window or a window in the room. After that, two mirrors should be installed on the table opposite each other.
Conventionally, they will symbolize you and your chosen one. The distance between the installed mirrors should not exceed 35 cm.
After that, a candle is placed between the mirrors, which symbolizes the mistress in this rite. It is ignited by matches, and then artificial lighting is turned off.
It is also important to curtain all other mirrors in the room, if there are any.
Then you need to sit opposite the installed mirrors, so that they are on either side of you.
While the candle is lit, it is necessary to constantly repeat this phrase:
Conspiracy words must be pronounced clearly, but in a half-whisper and chant. All this time you need not to look away from the flame of a candle and not to be distracted by anything, even if you hear strange strange sounds. It is necessary to prepare for the fact that mysterious events may take place indoors during such a ceremony.
But you should not be interested and you should not be afraid of it. You have to look at the fire and think only about your loved one.
The fact that the love spell on the mirror begins to act may indicate that the wick will begin to rotate. After the candle burns out, the mirrors should be placed on the table with the mirror surface down.
This ritual should be repeated three days in a row.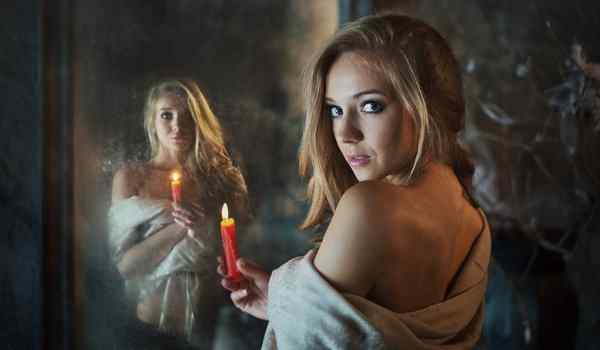 Another strong ceremony can be performed if, as additional attributes, you can use with three mirrors:
Two red candles;
Own photo and photo of a loved one.
For the ritual, it is better to purchase three new small mirrors of the same size that can be installed on the table. They need to set like a trill.
Next to them you need to put pictures, so that they are reflected in the mirrors.
During the ceremony, you need to look only at the photo of your beloved and it is very important to force yourself not to see your own reflection in the installed mirrors.
The magic words are as follows:
Such a bewitching rite is recommended to be repeated for nine days. And each time before the start of the magical action should wipe the mirror surface with cold water.
There is a very simple rite with honey that can be done at home. To attract the attention of the guy you like.
You need to strip naked, dissolve your hair and take off all the jewelry. After that, you should stand in front of a large mirror to reflect in it in full growth.
And then you should eat a spoonful of honey and utter such a magical conspiracy:
Love spells with mirrors are very powerful, so if you do not feel a strong love for a guy, then it is better not to hold them.