In the modern world, fortune-telling on maps remains as popular as in ancient times. Ways of guessing on playing cards are simple, so even a beginner can get true answers to interesting questions.
But at the same time, you should know and follow certain rules that will help to obtain reliable information.
Special attention should be paid to the deck of cards. It should be purchased only for fortune-telling rituals and cannot be used for the game.
You also need to remember that whatever methods of fortune-telling on playing cards were chosen, only its owner should guess at the deck of cards. But at the same time, it is possible to divine another person.
If, due to an accidental error, the cards fell into the hands of a stranger, then they can be used only after a week. And all seven days they should be kept near themselves and more often taken in hand.
It is very important to be truthful, first of all, in front of yourself. In the process of divination, you need to ask only the questions that really interest you.
Guessing for fun is not possible, since, according to the professionals, you can easily foretell your destiny.
Using any methods of fortune-telling on cards, you need to understand that in order to get true information, you need to be able to focus on fortune-telling. The ceremony should be held in a secluded place and will take care that you do not distract in the process of its conduct.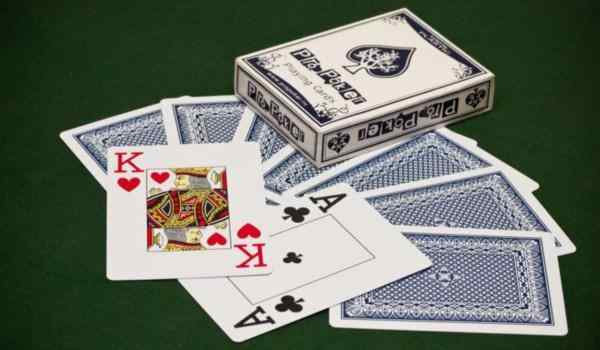 The ways of fortune-telling on cards are different, and they allow you to find out the future, predict the development of love relationships, and also get an answer to whether your innermost desire will come true. At home, you should use simple fortune telling, which, if properly executed, is as effective as complex fortune telling rituals that require certain experience and professional knowledge.
This fortune telling allows you to predict how harmoniously your relationship will develop with your loved one and whether you can count on a successful marriage. First, from the deck of playing cards, which was used only for divination, the sixes are removed.
After that, the deck is shuffled thoroughly and in the process you only need to think about your loved one and that you really want to know how your relationship will develop in the future.
Cards need to be folded in five piles face down. For this card you need to take one on top of the deck.
All remaining cards should be placed on the extreme stack. Then you need to turn cards one by one on all the piles and remove everything except aces, kings and queens.
As a result of such actions will turn out the alignment, which will consist of aces, queens and kings, located in a row.
First you need to analyze the resulting alignment by color. If the king and queen of the same suit prove to be close together, the relationship will develop harmoniously and the marriage will be successful.
Further, to decipher the alignment, one should take into account the values ​​of the cards according to their worth.
Cards of the heart suit are responsible for love feelings and denote the following:
The lady symbolizes the secret lover of your chosen one or just a reliable friend.
The king symbolizes that next to the elect is a family or divorced man, whose opinion he greatly appreciates.
Ace symbolizes well-being and home.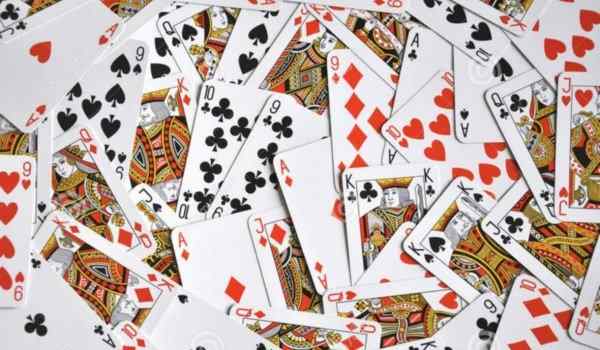 Cards of diamonds suit tell about the friendly sphere, their basic interpretations are as follows:
The lady symbolizes a young unmarried woman with whom the chosen one has friendly, trusting relationships.
The king symbolizes an unmarried young man;
Ace focuses on the fact that a business letter may affect the development of relations.
Club cards describe business relationships and can be interpreted as follows:
The lady symbolizes a work colleague.
The king symbolizes the head or superior colleague.
Ace indicates that the elect will have to participate in a responsible large project.
Cards of the peak suit describe troubles and problems, and appearing in a scenario are always of a warning nature:
The lady symbolizes a woman who, in an effort to harm the weaves of intrigue and dissolves gossip.
The king symbolizes a man who is in the public service.
Ace warns of hitting.
To find out how the life situation will develop in the near future, you need to carry out the following divination. At first you just need to hold the cards in your hands, and then spread them out into four identical piles.
From each you need to randomly need to pull out one card and lay them in front of them face down.
The treatment of the alignment, above all, is performed by the colors of the laid out cards:
Four cards of worms indicate that a loved one dreams of meeting with you. It is also a sign that if a family is created during this period, peace and quiet will reign in it.
Four baptismal cards foreshadow the receipt of gifts and profit. In this life period should not be afraid of financial difficulties.
Four cards of diamonds foreshadow glory and recognition in society. All your initiatives and projects will be successful.
Four cards of peaks predict tears, troubles and life disappointments. All that remains is to believe that the streak of bad luck will end soon.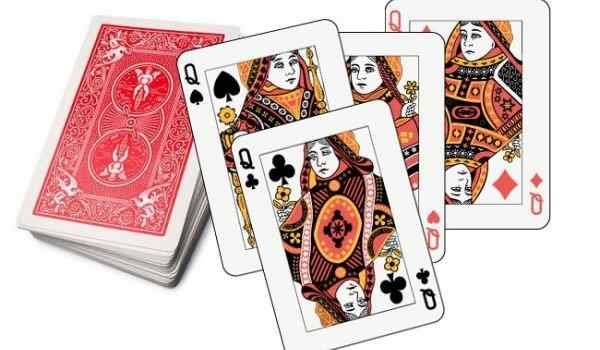 In addition, for a deeper understanding of the layout, the following basic map values ​​should be considered:
Ace: heart of — own house; Bubnovy — receiving a pleasant letter; club — state house; peak — bad news, shock or illness.
King: heart — sincere love; diamonds — deceit; Treff — infidelity; peak — danger.
Dama: heart of — close friend; Bubnovaya — a close relative; Trefovoy — successful efforts; peak — anger and insincerity.
Jack: Hearts — difficulties; Bubnovy — bad news; Treff — infidelity; peak — the collapse of plans.
Ten: Hearts — an amazing event; diamonds — luck; Treff — interest; peak — empty interest.
Nine: the heart of — mutual feelings; diamonds — passion; clubs — pleasant chores; peak — unrequited love.
Eight: Hearts — an unexpected meeting; Bubnovaya — the long-awaited conversation; club — acquaintance; peak — chagrin.
Seven: Hearts — a date; Bubnaya — a pleasant surprise; clubs — profit; peak — sadness.
Six: heart — long road; diamonds — fun meeting; club — desire will not be fulfilled; peak — useless trip.