Very often, having met a person, I want to know him better. But not always people are able to open up to each other immediately after the meeting.
That is why Tarot's divination to a person is very much in demand, because in this way you can look into the hidden places of the human soul and discover the essence of his personality.
This fortune-telling ritual is not difficult at all, the main thing is to have on hand a pack of tarot cards that you trust and little experience in interpreting the meanings of the cards. More information will help you get your intuition, but only if a particular person you are really interested.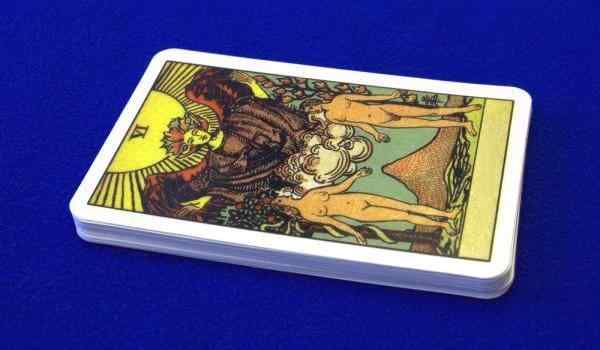 Tarot divination per person is carried out by a truncated deck, consisting only of Senior Arcana. You need to shuffle the deck and select five cards from it randomly.
Alignment is a cross, with:
The first card is located in the middle and describes the essence of the relationship between the person on whom the fortune-telling is carried out and directly to the divine.
The second card is on the left and indicates a person's feelings towards the fortuneteller.
The third card is on top and describes the feelings and thoughts of a person, and also indicates that he is most interested in life.
The fourth map is on the right and describes possible events that may happen to a person in the near future.
The fifth card is located below and is the final result of all divination.
Basic interpretation of tarot cards according to the description of the person
Of course, Tarot divination per person provides, above all, an intuitive interpretation of the alignment. It should be read like a book.
The following map values ​​can be used as basic interpretations:
Jester Absolute recklessness. Adventurism and the desire to constantly test yourself in risky situations, ignoring the warning signs of fate. Willingness to take any steps without thinking about the consequences.
Mag. High natural potential and desire to manage people. The desire to constantly grow and improve. Decency and honesty.
Priestess. The ability to properly assess the situation and adapt.
The Empress Striving for order in everything. Love for children and care for them. The ability to intuitively make the right decisions. Loyalty and devotion.
The Emperor. Self-sacrifice, determination and dedication. Natural wisdom and ability to find compromises in any situations of life.
Priest. The desire to take responsibility in all situations of life. Belief in own authority and infallibility.
Lovers. Inconsistency of nature and the desire to find a compromise with all people in the outside world.