Very often, a person has a desire to predict the events of the week and understand what to prepare for and what to expect. Tarot divination for the week, which has the name «Seven Days», can help in this.
This simple alignment will be able to describe what may happen in the coming week and give advice on how a guessing person should act in order to minimize possible negative consequences.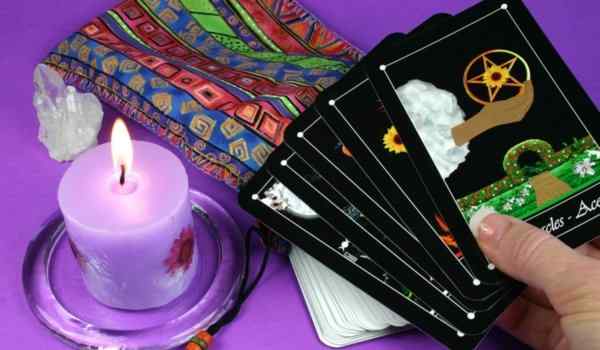 Carefully shuffling a deck of cards, you need to pull out one card seven cards and put them in one row in front of you. After that, focusing on the desire to learn about the events of the coming week, you need to begin to interpret the alignment.
Tarot fortune telling for a week can be done either with the help of a full deck, or using only Major Arcana. The second option is more suitable for beginners.
Interpretation of the Major Arcana on the events of the upcoming week
Tarot fortune telling for a week is an easy process, but it is very important to listen to your inner voice when interpreting the alignment. The following are abbreviated interpretations of the Major Arcana, which will greatly facilitate understanding of the "Seven Days" scenario.
Treatments may be as follows:
Jester heralds a successful start of a new business, against the background of optimism, a positive attitude and spiritual ease. In an inverted position, an unexpected turn, not always for the better. It is important not to make hasty conclusions and not to make rash decisions.
Magician indicates that on this day you need to try to discover your natural potential completely. We should not ignore the new opportunities provided by fate.
Priestess warns of danger, so you need to be very careful. Events may occur that will require an intuitive approach. Day is the most appropriate time to study the unidentified.
The Empress in a straight position foreshadows a very good day for creative people, but when this card falls in an inverted position, you should prepare for the hassle.
The emperor in a straight position indicates that he will have to fight for the truth, and in an upside down position he may foretell that he will have to obey a tough person. You need to try to identify something that you cannot control.
Priest focuses the person's attention on the need to look at the existing problem from all sides in order to correctly determine how to resolve it.
Lovers foreshadow the beginning of a romantic connection.
Wagon indicates that this day will continue a purposeful movement towards the goal, if a person does what his heart tells him. In the upside down position, this card foreshadows that in this case it will be faced with anger and hatred.
Justice indicates that this day will have to make a very important, but very difficult decision. The day is great for assessing your own financial capabilities.