Tarot divination for a particular day, not difficult and accessible to everyone, will allow to predict what can be expected from the coming day. This will allow you to prepare yourself for certain events and, if necessary, to minimize the negative consequences of specific events.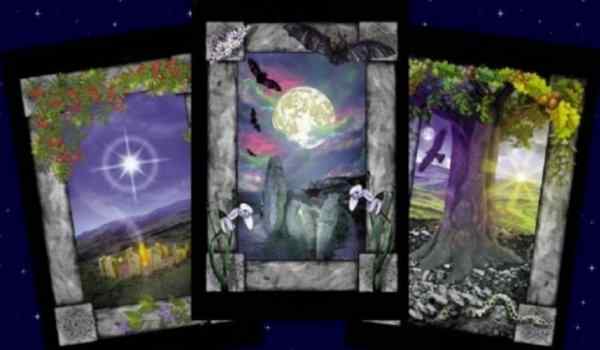 The best fortune telling is considered to be a single card map. To do this, you need to have your own deck of cards, which you will use every day.
Professional magicians say that the deck is getting used to its owner, so Tarot's fortune telling for each day becomes more and more reliable over time.
This is due primarily to the fact that fortune telling on Tarot cards provides for an appeal to the subconscious of a person. Each time the card contributes to the awakening of natural intuition and directs the thoughts of the person in the right direction.
That is why a person can make the right conclusions, that is, to predict the development of the situation, deciphering the meaning of the map.
As a rule, Tarot divination for every day involves the use of a truncated deck consisting of Major Arcana, that is, consisting of 22 cards.
For fortune telling, you must first carefully shuffle a deck of cards, and then focus on the coming day, and draw out an arbitrary card. Next, you need to interpret its value based on your own intuition.
To do this, use the following base values ​​for the Major Arcana:
Jester Willingness to perceive everything new that can happen on the day to come. Try not to evaluate the events happening around you, show a simple human curiosity. If you have to start something from scratch, do not despair, because everything will work out for you.
Mag. To avoid this day, you must take the initiative in your own hands. Do not be afraid to make a responsible decision, because you have enough experience and knowledge to eliminate any mistake.
The Empress You should not do anything on your own, you should try to be a bystander. A very good day for the realization of creative ideas.
The Emperor. The time has come to take on the work that you have been postponing for a long time.
Priest. It is better to devote the coming day to works that contribute to spiritual development. Remember that in no case can not conflict with anyone.
Lovers. This day may be important to solve problems in your personal life. It is very good on this day to find a way to reconcile with the people with whom you previously had a fight.
The wagon. All the cases started this day will be successful.
Justice. On this day, you need to make all decisions carefully and soberly. If a conflict has arisen, then a compromise must be found.
Hermit. Coming day you need to devote yourself. You can do your favorite things, but you need to completely abstract from the events of the outside world.