Divination — Solitaire — a very common way to get a prediction on a specific issue. This method of divination was used in ancient times, it remains in demand in the modern world.
In order for solitaire-guessing on the cards to get reliable information for it, you need to use a deck of cards that was not previously used for the game.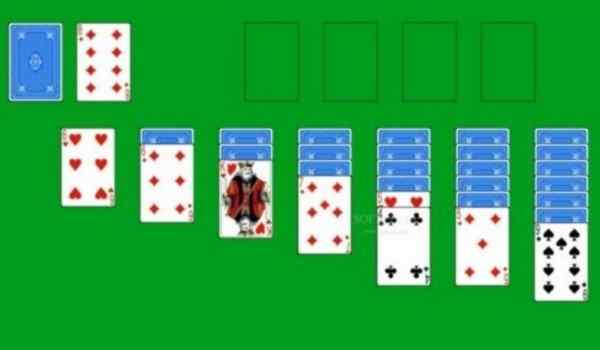 The most simple fortune telling — solitaire can be performed using a conventional deck of 52 cards. With it, you can get specific tips that relate to a specific life period.
That is why before laying out this solitaire, you need to clearly imagine for how long you want to get advice.
Having retired in a separate room, you should carefully shuffle the deck, and, focusing on the desire to receive vital clues, you need to start playing solitaire. The names of the cards "Ace, deuce, triple …" should be pronounced and, for each card designation, remove the card from the top of the deck and turn it over.
If her dignity coincided with what was said, she should be put in front of her. The cards that do not match the spoken names are put aside.
The described actions continue until you have three cards in front of you, which you will need to interpret later. If you went through the whole deck, and not a single card matched the name, this indicates that the cards do not intend to advise you anything.
Therefore, the fortuneteering rite should be postponed for another time.
This fortune-telling — solitaire on the cards is decrypted by the dignity and suit of the cards, as well as by the specific position of the card in the layout.
Treatments for peak suit for positions 1, 2, 3, respectively:
Ace: should not rush to do ordinary things; believe, the period of bad luck will soon pass; the information is true.
Two: serious problems are coming; you will understand that you are mistaken; desire is almost impossible.
Three: you can take a punch; should not be tough; trouble will suddenly turn into joy.
Four: a woman is trying to harm you; partner changes you; big trouble ahead.
Five: change for the better; no time for new friends; there comes a quiet period.
Six: do not pay attention to trivia; do not dwell on the bad; review life priorities.
Seven: unpleasant news; Do not slander; own error will lead to losses.
Eight: bad news; treason loved one; illness of a loved one.
Nine: grief; this time you just need to go through; bad news.
Ten: love disappointment, share your problems, believe that you are a happy person.
Jack: the come true will come true; grief on the basis of passion; need to wait a bit.
Lady: act according to circumstances; be persistent; trouble is coming.
King: do not be unnecessarily gullible; good news; try to be yourself.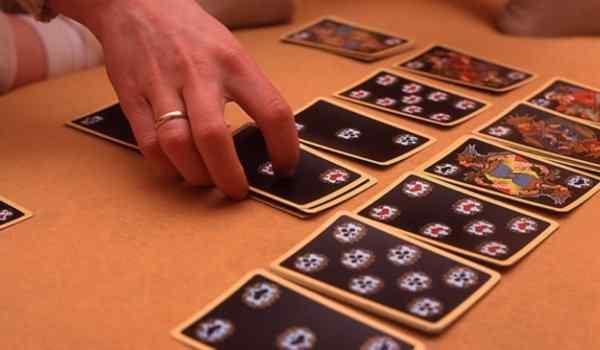 Treatments for the cross suit on positions 1, 2, 3:
Ace: do not repent of anything; the first words spoken will decide your fate; trust fate.
Two: you are passionately loved; do not expect benefit; you deserve more.
Three: a pleasant meeting; you are angry; please pride
Four: move to the target; do not think about the past; news of love
Five: pleasant coincidence; there is a happy time ahead; love you
Six: do not trust anyone; everything will be fulfilled; be careful.
Seven: a joyous period is coming; you will be able to endear enemies; appreciate from the side of their actions.
Eight: try to let things run their course; do not change your views; Try to deal with the enemy.
Nine: get rid of complacency; reveal your secrets; the suffering will end.
Ten: do not worry; you are already happy; need to find peace.
Jack: conceived impracticable; show perseverance; repent.
Lady: do not respond to the feelings of another person; dreams come true; desire will be fulfilled.
King: you are deceived; think less about your beloved; proceed to what was intended.
Treatments for diamonds suit positions 1, 2, 3:
Ace: successful marriage; don't cheat; everything will be fine.
Two: you are addicted to others; your ideas are useless; you are angry.
Three: happy marriage; inheritance; be careful in the relationship.
Four: love you; mutual love; do not hurt your loved one.
Five: missed a chance; unpleasant situation; you will not appreciate.
Six: treason; you need help; you have to cheat.
Seven: misunderstandings with her lover; betrayed you; all that is not done is all for the best.
Eight: good news; show character; show patience.
Nine: indifferent to you; focus on your thoughts; repent.
Ten: retire; sorrow will soon pass away; need to hide your feelings.
Jack: you are reciprocated; there is no reason for jealousy; you are loved
Dame: a friend will become an enemy; trouble due to rivalry; will hurt you
King: you are deceived; should not agree; take active steps.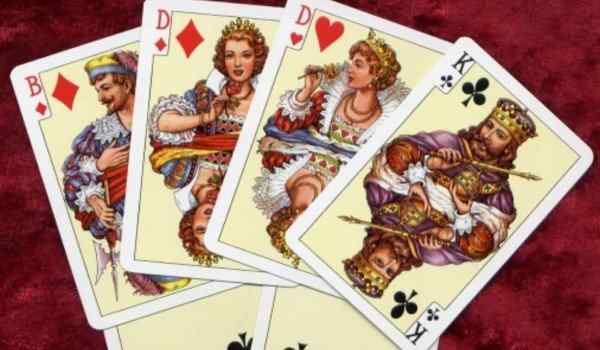 Treatments for the heart suit for positions 1, 2, 3, respectively:
Ace: true love; are you happy; near true friend.
Two: you are taking care of; your intentions are correct; loyalty in a relationship.
Three: the enemy will pay for everything; help from a friend; complete peace of mind.
Four: you need to solve the problem; they deceive you; get ready to overcome obstacles.
Five: treason; save feelings; unpleasant news.
Six: sincere love; desire will be fulfilled; There is a great danger of wrong choice.
Seven: it all depends on you; bullshit can become important; head straight for the goal.
Eight: getting good advice; a visiting person will change your fate; success.
Nine: love you; do not be cunning; dangerous love.
Ten: maybe the plan will be fulfilled; mutual feelings; you should not trust a woman.
Jack: you will make an appointment; need to calm down; you are loved
Lady: the situation will not be resolved soon; are interested in you; hide your thoughts.
King: you have passionate feelings; learn from everything; experiences are causeless.