Divination Tarot — advice always involves the use of a single card. But you should only remember that in this case a slightly different interpretation of the maps is used.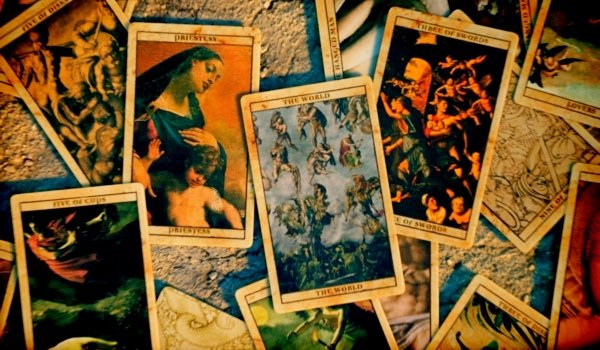 Instead of describing certain events in the past, present or future, the card gives advice. Self-divination Tarot — advice is better to hold a truncated deck, containing only Major Arcana.
As with the interpretation of more complex patterns, it is important to listen to your own intuition. Below are the basic tips that give Major Arcana, and from which you will need to build on.
It is important to remember that Tarot divination — advice gives advice for the near future, therefore after a certain time divination repeats itself again.
Senior Arcana Tips:
Jester Need to learn to enjoy life. There comes a period of joyful tranquility and it is necessary to take advantage of this in full. But during the rest you need to constantly monitor the situation, remembering the aggressiveness of the world. In addition, be careful in the financial sphere; you should not take loans or invest your own funds in questionable enterprises.
Mag. Remembering that you are really a professional, you need to continue to follow the chosen path. The only thing that is needed is to strive to keep up with the times. You should not change anything drastically in your own life.
Priestess. Natural wisdom and experience allows you to make the right decisions. The time has come when you need to work for your own good and take care of your loved ones.
The Empress You are filled with love and kindness. Therefore, take care of your loved ones or engage in charitable activities.
The Emperor. You can successfully move up the career ladder and take leadership positions in the team. But remember that there are people around you whose opinions must be taken into account.
Priest. It is necessary to try during this period to make the most of your knowledge and experience. It is important to remember not only about yourself, but about other people, because the more a person gives, the more he receives.
Lovers. Chances are good that you will meet a new love or existing feelings will flare up with a new force. Life will be filled with happiness. While enjoying a deep feeling, remember that love sometimes blinds.
The wagon. If you have not decided on your life path, then this is the most opportune moment. Stop rushing through life and make your choice.
Justice. You more than ever feel calm and balanced person. But do not forget that in order to maintain this state, you need to continue to actively develop.
Hermit. Do not allow your independence to lead to complete isolation from society. Strive to constantly expand your social circle.