Christmas Eve — the evening before Christmas, an evening filled with magic and great spiritual energy. This is the perfect time for magic and divination for the future. Divination on Christmas Eve known since ancient times.
This evening they wondered even before Christianity came to Russia. In those days, Christmas Eve fell on the winter solstice — one of the turning points of the year.
And for many centuries, the tradition of fortune-telling on Christmas Eve has not been interrupted, helping people to get a little glimpse into the great mystery of the future.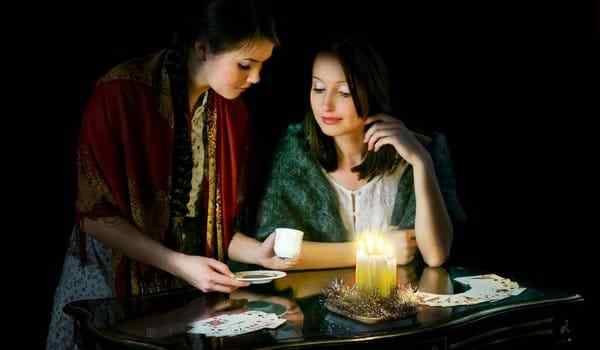 One of the most popular types of divination on Christmas Eve — fortune telling on Christmas Eve on the coffee grounds. For such divinations, only insoluble coffee brewed in the Turk is used. When the coffee is brewed, wait until the whole sediment sinks to the bottom of the Turks and pour the drink into the cup (or cups, if it is enough).
After that, you need to loudly ask the question of the future that interests you: whether a certain desire will be fulfilled, whether an event will take place, whether an interesting person will love you, etc. Or you can simply ask the thick to predict the future.
Drink a whole cup without residue. After that, take the Turk in your hand again and look at the drawing that was left behind by the coffee grounds frozen at the bottom — there you will see the answer to your question. If you hold the knife through the thick of the coffee two lines, one from top to bottom, and the other from left to right, the thick will be divided into four equal shares.
Each of these shares gives an idea of ​​a certain period starting year.
The top right corresponds to spring, then summer, autumn and winter go clockwise. If there are bubbles in the thick of it, each of these bubbles foreshadows important news on the subject of interest that you receive at the appropriate time. If small bumps formed in the thick, this is a foreshadowing of success.
Deepening — obstacles and obstacles to your goal. Circles and crosses — warning of danger. Black clean lines promise fulfillment of your desires.
Drawing in the shape of a heart means that during this period you will connect your destinies with your loved ones.
Divination on Christmas Eve in the coffee grounds can be carried out not only in the evening of January 6 (December 24 in the old style), but also on January 18 — on the eve of Epiphany. This day is also called Christmas Eve.
However, fortune-telling on Christmas Eve is still stronger and more accurate.