Unfortunately, it is not always the relationship with your loved one fold rosy. Therefore, Tarot's divination to a rival is a very demanded way, which allows you to understand how your elect treats you in reality, and what place another woman takes in his life.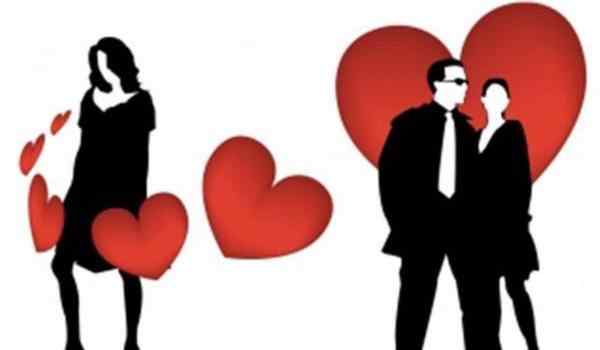 There are so many different layouts that allow you to find out if you have a rival. In addition, to understand about the presence of another woman in the life of your chosen one, you can in the process of any fortune-telling on relationships.
But sometimes it is necessary to understand how important you are to your chosen one, and what place your opponent occupies in his life. For this, it is recommended to use Tarot divination to a rival, which is called the "love triangle".
The alignment is a pyramid of three rows, for which eight cards are used. They are laid out in rows.
Their sequence is as follows:
First row — 5, 1, 2, 6 cards.
Second row — 4, 7, 3 cards.
The third row is the 8th map.
The treatment of the positions is as follows:
The first card describes the feelings of the chosen one in relation to the fortuneteller.
The second card describes the feelings of the chosen one to the opponent.
The third card describes the feelings of a rival to your chosen one.
The fourth card describes what can happen if you fight for your chosen one.
The fifth card focuses on what can happen if you let go of the situation.
The sixth card summarizes the relationship in the event that you manage to defend their relationship with the chosen one.
The seventh card indicates how great are the chances of a rival to build a relationship with your chosen one.
The eighth map provides summary information and highlights possible perspectives.
Guessing on Tarot for an opponent involves the use of a full deck of cards, so it is very important to first get acquainted with the descriptions of the values ​​of the cards presented in a special section of our site.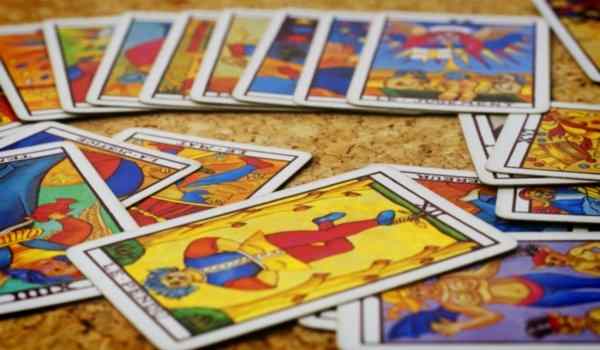 Do not rush to the interpretation of the cards that fell in the scenario. After analyzing their value separately, you need to read the whole alignment like a book. Of course, first of all, look for positive interpretations that will provide the necessary direction of necessary actions.
But there are cards that have a strong negative impact, and this advice should always be heeded.
Some negative interpretations of the Tarot cards:
Jester may indicate that the elect has childish feelings for you, but there is a great chance that with time, with an effort, you will be able to build a serious relationship with this person. But if this card appeared in the turn in an inverted position, then it is better to give up the relationship.
Devil — This is a card that always carries a negative load. It symbolizes insincerity and treason. Too bad, if this card falls in an inverted position, it can be a harbinger of sexual abuse.
Eight of Wands it symbolizes only that the partner dreams only of sex in with you, and there can be no talk of pure and sincere love.
Troika Cup indicates that the elect is satisfied with the existing state of affairs, so he will continue to fool you and your rival.
Five Pentacles indicates the futility of the relationship.
Four of Pentacles indicates that your elect will agree to continue relations with you, if you accept his primacy and superiority in everything.
Two Swords indicates some tension in the relationship that can be overcome if you show patience and endurance.
Moon indicates that now and in the future, the probability of betrayal is great.
Wheel of Fate always indicates that the relationship between partners is a simple hobby based on an emotional connection.
Seven of Swords indicates that there are other women in your partner's life.
Hermit indicates that the chosen one does not have strong feelings towards you or the woman you consider to be your rival.
King of Pentacles denies sincere love, since such a relationship is more like a father's feelings for his daughter.
Ace of Wands when turned upside down, it is a map that symbolizes that the partners are not meant for each other, since they have completely opposite natural characters.
Troika of Swords indicates that even if you manage to establish a relationship with a person, they will be boring, and the future life together will be filled with routine.
Eight of Swords symbolizes the instability of the situation, the development of relations may depend on many factors.
Knight of Swords indicates that your elect is in a state of search for love, which is why he may prefer a rival to you.
King of Swords It symbolizes for a man only the pursuit of sex, therefore, it is unlikely in this case we can talk about sincere feelings.