The Adygei cheese was always on sale, but a variety of imported cheeses put it behind the background.
That, however, is not surprising: as a rule, the Adygei cheese is unleavened, with no characteristic cheese aroma and a pronounced taste, in general, "no".
The composition of the Adyghe cheese is extremely simple: milk, most often cow's milk, fermented milk whey and some salt.
Therefore, there is no special sense in forging it, and Adygei cheese is worth no more than good cottage cheese.
Eating this cheese by itself is not very interesting, but you can find interesting use for it in many dishes.
Adygei cheese withstands heat treatment well, does not melt, retains its shape. In addition, it perfectly balances the spiciness and spice of other ingredients.
In this recipe, Adygei cheese replaced tofu, and the dish turned out very good!
Instead of pumpkin, take zucchini, and replace pumpkin seeds with almonds or pine nuts, cilantro with basil, and oyster sauce with balsamic or red wine vinegar, and you get a completely different dish.
Fried Adygei cheese with vegetables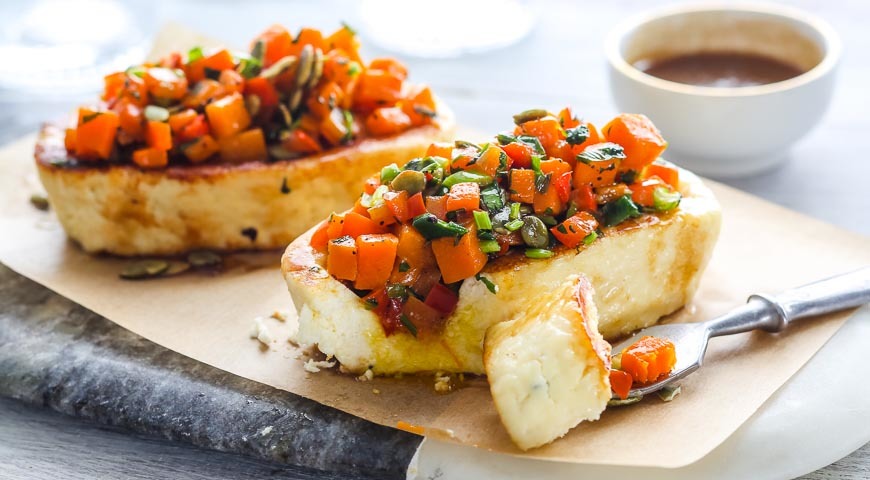 Smooth rectangular pieces of cheese look beautiful, but a lot of scrap remains.
Two minutes of them will make a cheese sauce, which will always be used. Prepare it with the greens that are in the fridge or grow on the windowsill.
Instead of water, take milk, sour cream, cream of any fat content. Yes, and the oil does not have to be olive: fragrant sunflower, pumpkin, mustard or camelina, too, will do.
But in this case it is necessary to think about the compatibility of the ingredients of the sauce among themselves and with the dish to which this sauce will be offered.
Season a tomato or salad green salad with cheese sauce, mix with canned tuna and capers — and fish paste is ready. Substitute tomato cheese sauce when cooking pizza.
Or pour them stewed with garlic and hot broccoli.
Open sandwich with cheese and broccoli puree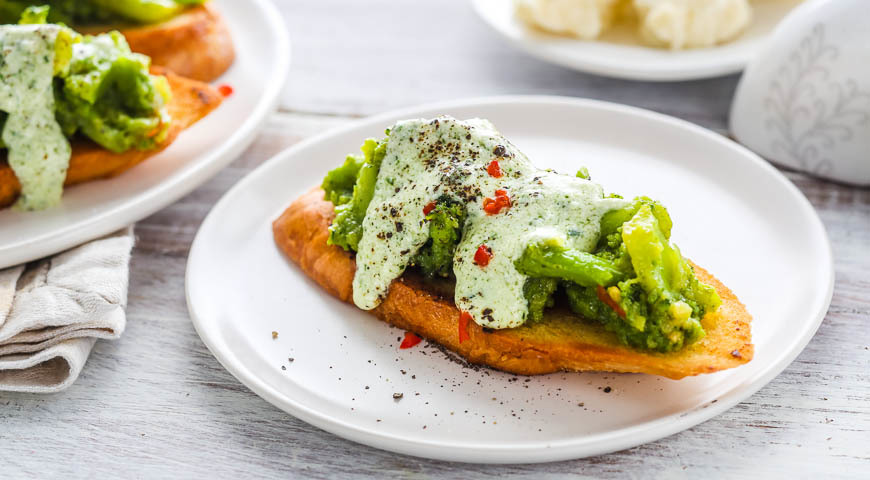 Sprinkle spicy soup with crushed Adyghe cheese: it is unexpected and very tasty.
In the homeland of cheese, in Adygea, it is traditionally served with juicy greens and ripe tomatoes, sprinkled with spicy Adyghe salt. We suggest first marinating the cheese in a mixture of salt, herbs and olive oil, and then add to the tomatoes.
We are sure that if olives were grown in the North Caucasus, they would definitely find a place in the salad!
Tomato and Adyghe Cheese Salad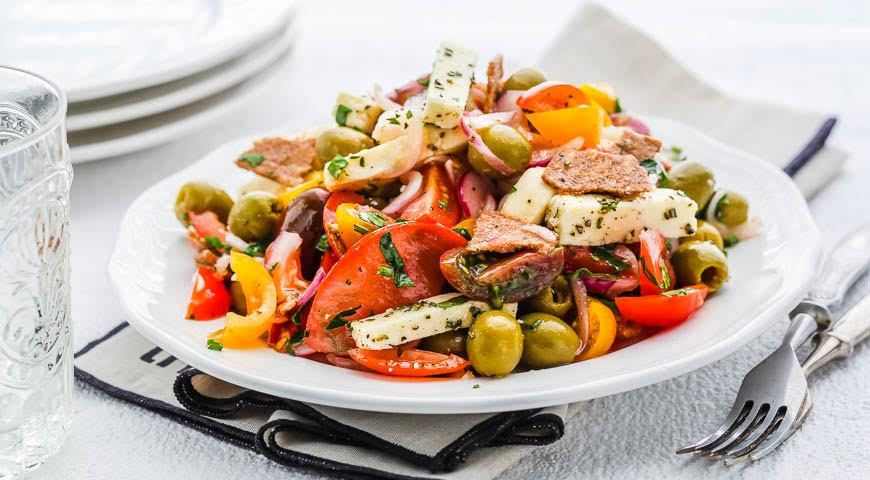 Adygea cheese can be safely used in any recipe where you need dry cottage cheese, even in cheesecakes, even in muffins.
Just keep in mind that there is no sourness in the cheese, and replace the baking soda with baking powder. In some desserts Adygei cheese copes well with the role of ricotta.
But mascarpone and other cream cheeses cannot be replaced by them — just fat is not enough.
But dessert cream from the Adygei cheese is excellent, especially if there is a blender in the house.
Fillers will suit any: fresh or frozen berries, stewed fruit, or simply candied fruits.
Candied Cheese Cream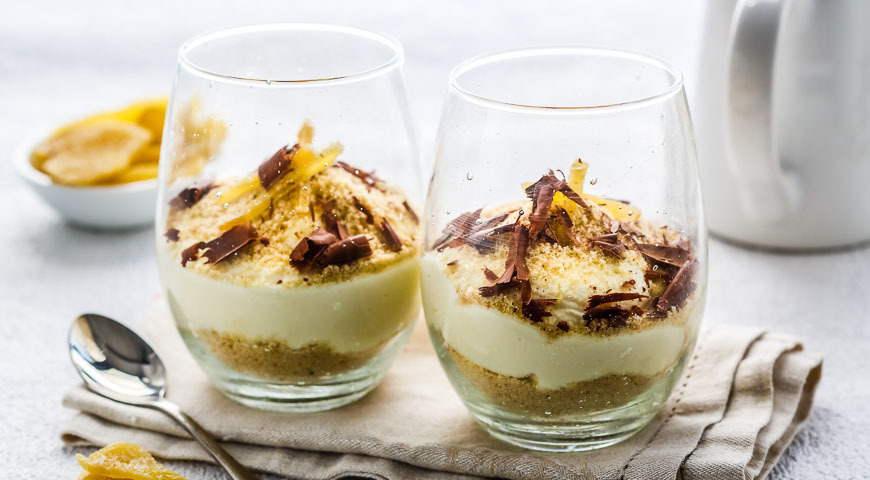 We spent 1300 rubles to buy products for cooking these dishes, which is not so much for six dishes with cheese.